Idea Two: Read a book on understanding and improving sexual health.
We are all adults here, so please understand me. By the age of thirty I think it is a pretty good idea to understand yourself, know what you like, and be creative. So long as you are in a loving and secure relationship (Marriage), I see nothing wrong with being open and free in this area. I also think that many of us never really got a good understanding of ourselves or the intimate world. I grew up with a personal choice to be conservative, but it also means I never had an opportunity to learn prior to marrying my husband. Now as the years inch closer to 30, I might just make up for lost time!
I read a book by
Patty Brisben called, " Pure Romance- Between the Sheets" I learned a lot. However, don't think thats the only option out there. Even your local library should have a few options! (That's where I got that book!)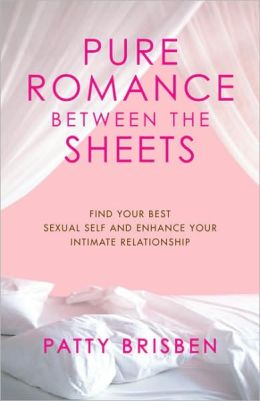 What other books do you think its important to read before you turn 30? Are the self help like the one above, classics, romances? Share with me!